Cooking with Love: The Ultimate Pasta Primavera Recipe
Introduction
Pasta Primavera is a classic Italian pasta dish that celebrates the flavors of spring with an abundance of fresh, seasonal vegetables. This recipe combines colorful veggies, al dente pasta, and a creamy sauce for a dish that's both delicious and visually stunning, Cooking with Love: The Ultimate Pasta Primavera Recipe.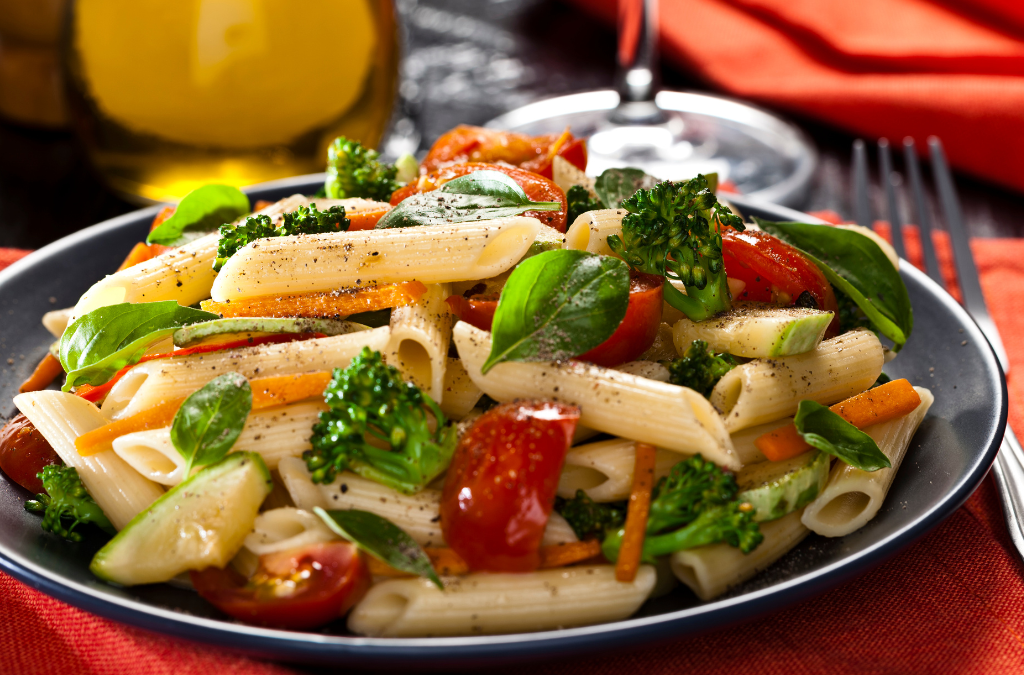 Ingredients
For the Pasta:
12 ounces (340g) of your favorite pasta (e.g., fettuccine or linguine)
Salt for pasta water
For the Primavera Sauce:
2 tablespoons olive oil
3 cloves garlic, minced
1 small onion, finely chopped
1 red bell pepper, thinly sliced
1 yellow bell pepper, thinly sliced
1 zucchini, sliced into thin strips
1 cup cherry tomatoes, halved
1 cup asparagus, cut into 2-inch pieces
1 cup broccoli florets
1/2 cup green peas
Salt and black pepper to taste
1/2 cup heavy cream
1/2 cup grated Parmesan cheese
1/4 cup fresh basil, chopped
1/4 cup fresh parsley, chopped
Instructions
Step 1: Boil the Pasta
Bring a large pot of salted water to a boil.
Cook the pasta according to the package instructions until al dente.
Drain the pasta and set it aside.
Step 2: Sauté the Aromatics
Heat 2 tablespoons of olive oil in a large skillet over medium heat.
Add minced garlic and chopped onions. Sauté for 2-3 minutes until the onions become translucent and the garlic is fragrant.
Step 3: Cook the Vegetables
Add the sliced red and yellow bell peppers, asparagus, zucchini, broccoli, and green peas to the skillet.
Sauté for 5-7 minutes, or until the vegetables are tender but still crisp.
Stir in the cherry tomatoes and cook for an additional 2 minutes.
Season with salt and black pepper to taste.
Step 4: Create the Creamy Sauce
Pour in the heavy cream and grated Parmesan cheese. Stir well.
Cook for 2-3 minutes until the sauce thickens and the cheese is fully melted.
Step 5: Combine Pasta and Sauce
Add the cooked pasta to the skillet with the creamy vegetable sauce.
Toss everything together until the pasta is well coated.
Step 6: Add Fresh Herbs
Remove the skillet from heat and stir in the chopped basil and parsley.
Adjust the seasoning with more salt and pepper if needed.
Serving
Serve your Pasta Primavera hot, garnished with extra Parmesan cheese and fresh basil leaves if desired.
Conclusion
Pasta Primavera is a delightful and satisfying dish that celebrates the vibrant flavors of spring and summer. It's a perfect choice for a weeknight dinner or a special occasion. Enjoy this fresh, creamy, and veggie-packed Italian classic!